SEKINAT OPEYEMI SALAMI
(BUSINESS STUDIES - THE POLYTECHNIC OF IBADAN,SAKI CAMPUS,OYO STATE NIGERIA)
Class 6
Through the program, I'm able to change my mindset about the world, especially my country NIGERIA. When one is in darkness, you might not know the right things but when you are enlightened, you are good to go. It is far from what we are taught in our institutions - with highly knowledgeable facilitators taking the lead. ISERH Undergraduate Studies is a 5-month free online course designed by some good Africans, to assist humanitarian services and enlighten people more about life. The courses taught are educative, informative, and wonderful, that everyone should be willing to apply for. Alhamdullillah to Almighty God for counting me among those given a golden opportunity by ISERH into Class 6 of ISERH Undergraduate Studies. I am really delighted to be part of the scholars of this program so far. Thanks to all our facilitators Thanks to ISERH. Up ISERH Facilitators! UP ISERH!
---
Barakat Olajumoke KOLAWOLE
(Public Health - Kwara State University)
Class 6
I must confess that ISERH Undergraduate Studies is one of the best courses I took outside my academics, and what inspired me most about it is the real discovery of oneself which is part of me that I like the most. ISERH is flying the world soon and is going to be the best to be part of, because it makes one grow both mentally and physically. I will start by saying thank you so much for the opportunity given to us. Indeed I am greatful. ISERH continues the good work for the community at large. Indeed, you are reaching the whole global soon. I will like ISERH to bring us more facilitators from health enthusiast on global health and awareness. Thank you.
---
Barakat Oyetolani OSUOLALE
(Biochemistry - LADOKE AKINTOLA UNIVERSITY OF TECHNOLOGY, OYO, NIGERIA.)
Class 6
This program really helped my way of thinking and improved my communications skills. It enlightened me on some things I gave no importance to. The course is really an opportunity for the youth. It helps realize importance of some things that we actually attach little or no importance to. I would advice youth to tap into this opportunity.
---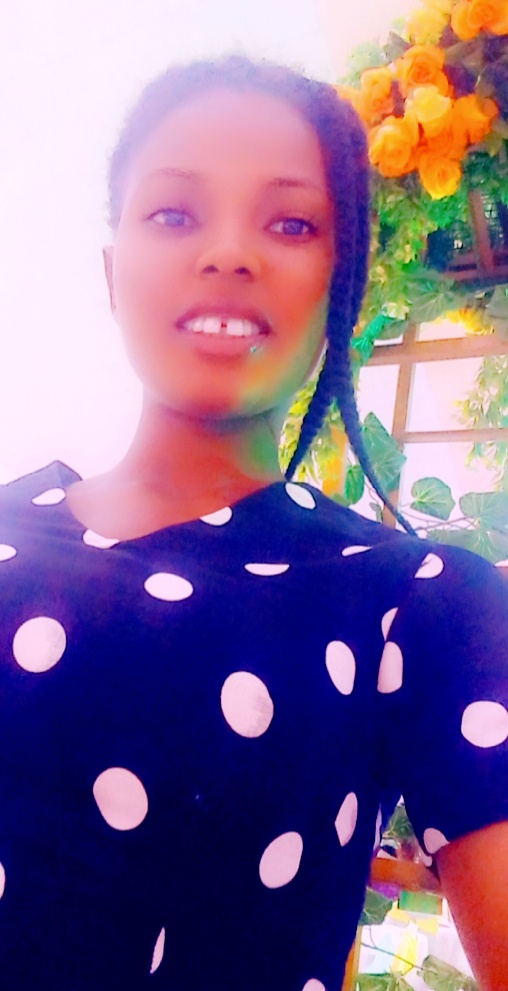 Glory OMOLE
(Public Health - Kwara State University)
Class 6
ISERH Undergraduate Studies is the program you ought not to miss. You need to be there and learn beyond the academic classroom. A place where we learnt what we were not taught in school. Thank you to ISERH for the impact, the time, the training and the seasoned words. Thank you for the encouragement, especially in the class that talks about what to do when we are not given the course of study we desire. Thank you so much. I've learnt alot in this few weeks. Special thanks to all tutor. God bless you.
---
MOHAMMEDSANI AFOSO YUSUF
(MATHEMATICS WITH ECONOMICS - MODIBBO ADAMA UNIVERSITY OF TECHNOLOGY, YOLA)
Class 6
I must confess that I'm highly glad to declare that I'm most honoured to reckon with ISERH and the entire management team of ISERH in general and the Chief Servant in particular for his thoughtful initiative to liberate the entire continent through this initiative that has liberated us all. It's my ernest plea for the global community to embrace and encourage this initiative so as to enhance global liberation. Thank you.
---
Ridwanulahi Akano ADESOKAN
(Civil Engineering - Ladoke Akintola University Of Technology,Ogbomoso, Oyo State, Nigeria.)
Class 6
There is a saying that "In the next five years, you would be who you are now except with the exemption of the type of people you move with, the type of books you read, and the type of organizations you belong". If you want to live a life of leading change, try and learn from ISERH Undergraduate Studies. I want to thank the C.E.O of ISERH, our amiable D.O.S and all the Management of ISERH for their commitment to changing our continent and entire world to become a peaceful and better place for living, through initiating of this programme. My advise for ISERH is that, if they can find a way to make the coming classes physical base, instead of virtual. I know this is not so easy to achieve, but it is possible. If they can establish branches in our various higher institutions of learning.
---
Sadiat Adejoke OSHUNSALA
(Business Administration - Espam Formation University, Benin Republic)
Class 6
I was made me to discover a new version of myself. ISERH Undergraduate Studies has made me discover lots of things about myself, which I didn't know althrough my days in schools. It is one thing to go to school and another to get an insight or knowledge about a thing. IUS is indeed a place of development. Try it and you won't regret ever being there. Dear ISERH, my gratitude goes to the brain box behind this program - Chief Servant, and thanks to all the facilitators that took out time, out of their busy schedules, to mentor us. May God almighty bless you all for your selfless services, because you all made me to discover a new version of myself. I wish the organization more progress in all their endeavors. Greater heights await you all. Keep the good work going. May God reward you.
---
Samuel Adewole ONOFE
(Accounting - Olabisi Onabanjo University)
Class 6
ISERH Undergraduate Studies is a life changing opportunity. An opportunity which is rare to come by. It has been an amazing journey. I have been able to reflect on myself, and have new perspectives. I would implore youth to take this opportunity and be a part of ISERH. I would like to say a big thank you to ISERH Management for this amazing privilege given to me to be part of IUS Class 6. I want to say a big thank you to all the facilitators who, out of their busy schedules, took their precious time to impact knowledge into us. I would also want to extend my profound gratitude to the organiser of this wonderful life changing courses.
---
PAUL.S. KOROMA
(PUBLIC HEALTH - NJALA UNIVERSITY, SIERRA LEONE)
Class 6
I cannot tell you how happy I am, right now, to receive this long service knowledge and award. l will always treasure the memories of this course. l would like to appreciate ISERH Chief Servant for this beautiful initiative and as well appreciate all the facilitators of ISERH Undergraduate Studies Class 6. IUS gave me an opportunity to gain a lot outside schools, which I am very proud of. My very hearty gratitude to all the IAAs or facilitators for sharing their graceful words with us in IUS Class 6. ISERH came up with a target to build up a number of people of undergraduates and fresh graduates, and also, to build up African countries with leadership, social and corporate, relationship and entreprenurial skills.
---
Azeez ALAMU
(Political Science - University Of Ilorin, Ilorin, Nigeria)
Class 6
It's a very rare and great privilege to have been admitted to ISERH Undergraduate Studies, and to a very large extent, I learnt a lot and also earned abilities to develop myself. Part of my lessons at ISERH, apart from increasing leadership skills, networking, and relationship tips, is the ability to discipline myself in order to be focused and determined to what I do. Bunch of Thanks to ISERH Management and my fellow Scholars. ISERH Undergraduate Studies; though a Virtual Learning Avenue, has been able to shape minds of many Scholarly fellows in Nigeria and other countries across the World. Admission into IUS comes with discipline, dedication, determination and focus, and these are prerequisites to personality development of all and sundry to survive the storm in the outside world. Making it to ISERH UNDERGRADUATE STUDIES is a rare and very great privilege. I'm proud to be an ISERH Scholar.
---