Abdulazeez ISSA
(Agriculture - University Of Ilorin, Nigeria)
Class 8
If you haven't taken ISERH Undergraduate Studies as an African, I seriously implore you to do so. The carefully selected courses are very rare to come by in many African universities. It combines education, relationship and health-related courses in its studies. ISERH's Facilitators and Boards are too good. The Chief Servant of ISERH, Mr Abayomi Abdulraheem is always ready to serve and lend a helping hand to others, especially, African youths. ISERH is wonderful. ISERH is making an impact. God bless ISERH
---
Maryam NABABA
(Sociology - University Of Ilorin)
Class 8
I would like to say a big THANK YOU to ISERH Undergraduate Studies for the great impact it had made in my life over the past five months. Thank you for the mind-blowing and life changing lectures. Thank you, ISERH. ISERH Undergraduate Studies is an initiative for a sound education, relationship, and health. It is open to every individual in any tertiary institutions across the world. Long Live ISERH
---
Hameedah Praise ILESANMI
(Microbiology - University Of Ilorin Nigera)
Class 8
This is a wonderful course that I believe if everybody knows and puts in for it and make use of the knowledge, the world 🌏 would be better by far. With satisfaction, I express gratitude towards ISERH for admitting me to be part of this wonderful class. It is a wonderful, educating and enlightening journey with you, as most of the lectures are eye opening and encouraging to do better things like caring for ourselves (health matters), knowing the relationship and partners to keep, and also to value education and not limiting our scope in life. I promise ISERH to put into use, the lessons I learnt and also enlighten people about it. Great ISERH
---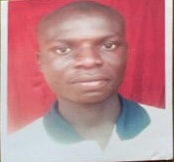 Beloved Peace OYEBAMIJI
(Computer Engineering - Kwara State University)
Class 8
This course has really improved me a lot and brood me into becoming more of a fulfilled person with teaching me the roles to fill in the lives of people around me. If you want to grow, join ISERH Undergraduate Studies. If you want more knowledge and insights, be part of IUS. If you need experience on trivial things going on in the community and around us, register for this course. You and I have roles to play in this world and remember always be among those who give something and expect nothing. Long Live ISERH Our amiable Chief Servant, our amazing Director of Studies and our wonderful Facilitators, thank you for taken your time to impact your knowledge and experience on us. Thank You for everything. May the Lord Almighty continue to move ISERH forward. Long Live Iserh
---
Aishat Adejoke AFOLABI
(CHEW - Ogun State College Of Health Technology)
Class 8
I want to use this medium to appreciate the Founder of ISERH and also to all our Facilitators for the wonderful and well explanatory knowledge I was able to garner through ISERH Undergraduate Studies Lectures. Nothing can stop you from reaching your goals as long as you work hard. Your goals are simply dedication and determination away. Challenge yourself to do better each time and to improve yourself with each step. Your goals will be met if you put out your best effort. Almighty Allah will continue to uphold and bless you all .... Thanks
---
Yusuf Oladimeji ALO
(Law - University Of Lagos)
Class 8
To the outside world, I want you to know that this course is worth taking. It provides you the experiences needed to be a better person. I wish to use the medium to appreciate ISERH for the opportunity given. It has been an invaluable journey to me that will forever remain evergreen. Thanks to ISERH, all facilitators and IAAs I learnt from.
---
Abdulfatahi Odore SULYMAN
(Social Work - University Of Ilorin)
Class 8
ISERH Undergraduate Class is a great platform that was created based on love for student and non- students to be more valued, functioning and stable in anywhere they found themself. ISERH Undergraduate platform promotes peaceful environment in all spheres of life for instance, peaceful living among religion followers. ISERH… When someone is overjoyed, such a person will be short of words. I found it difficult to get the words to describe your kind gesture for establishing this course for us. I'm so much grateful for being a beneficiary of this great course. As a recent graduate of social work, I'm so happy that I participated in the course and appreciate the ISERH Ambassadors and management for adding more value to my life. Thank you so much and I promise I'll be a good ISERH Ambassador outside there.
---
Ahmad Ololade JIMOH
(Combined Law - University Of Ilorin, Nigeria.)
Class 8
I will like the world to know that ISERH Undergraduate Studies has been a very good course which has exposed scholars to different contemporary issues that are embedded in various topics. These topics exposed us to various issues that are happening in this world of ours. I will also like to impact some of these topics on other people. IUS is a good course. I will like to say a big thank you to the organizers. I will like to say a big thank you to the Chief Servant. I will like to say a big thank you to the Director of Studies, the Lecturers and fellow scholars. Thank you for having us, dear ISERH. I hope to transmit what I have learnt here, not less but greater than it was transmitted to me. Thank you.
---
Abeeb Babatunde ABOLADE
(Counselor Education - University Of Ilorin, Nigeria)
Class 8
It is a great opportunity being one of the members of this Global Community. ISERH Undergraduate Program is focused on mental health, sound relationship, education and other issues related to human development. The world should embrace more of ISERH programs to spread the teaching and inculcation of values and relationship and others related to human being, providing opportunity for her member and others, to know how to deal with human interrelated issues. All praise to Almighty, honor to whom honor is due. With this, I say a very thanks to this Global Community (ISERH) for the great opportunity given to me among thousands. Thanks to the management. I will like to suggest that this program should also be taken or get across our youths at the secondary level. Mostly especially, those at the upper level of secondary education. I think they need this kind of program as well . Thanks.
---
Hum Kulthum Oyindamola ABDULRAZAK
(Microbiology - University Of Ilorin , Nigeria)
Class 8
This is a course everyone in the society should take. It helps in building health, sound education, leadership and good relationship skills. I'm really glad to be a part of this beautiful course. Thank you ISERH for organizing this and God bless you.
---