Aishat Opeyemi UTHMAN
(Animal Breeding And Genetics - Federal University Of Agriculture,Abeokuta)
Class 5
ISERH Undergraduate Studies is a great platform which gives you the opportunity to learn more. Been a part of ISERH Undergraduate Studies Class 5 is really a blessing in disguise. Pal, what you learn at ISERH, you may not be able to come across it even in the four corners of the classroom walls/lecture hall. If you have an opportunity to be a part of ISERH, make good use of it. A word they say is enough for the wise. Time flies, the journey of these miles started with a step, and its end is a stone throw from our current position. ISERH, saying thanks without appreciating all that made the journey possible is the deed of an ingrate.Thanks for the knowledge learnt, the time sacrificed, the discipline you made us understand apart from the lectures. To our facilitators, may your ocean of knowledge never go dry. To the Director of Studies, Master Luqman Alawode and ISERH Chief Servant, thanks for having us.
---
Senami Fatima KAPPO
(Office Technology And Management - Lagos State Polytechnic)
Class 5
I recommend ISERH Undergraduate Studies to all undergraduates, post graduates and every individual who wish to learn about leadership, emotional intelligence, problem solving skills. You will never regret attending this class. Thank you ISERH for changing Africa and the World at large. ISERH has impacted my life within few weeks. I've learnt so much that will keep me going in my studies as an undergraduates. Thank you for the opportunity.
---
Diane KEZAKIMANA
(English Language And Litterature - University Of Burundi)
Class 5
I am addressing the world by saying that ISERH Undergraduate Studies is being a great answer and solution to the problems our world is facing. It provides a huge mount of knowledge and skills which are very essential for every human being. The course was very educating. It has a positive impact on the societies. Therefore, the organisations like ISERH should be supported, protected and multiplied in order to change the world. It is a great honor to take this golden opportunity in order to express how I feel. First of all, I would like to thank ISERH for its initiative by guaranteeing me the opportunity of being one among other scholars who were allowed to follow this powerful online class. I congratulate you for your endless efforts ,energies, restless hands and tireless feats for the sake of our Africa and my interests. I have obviously realized that you have been medicines to my Mind. Thanks to my beautiful ISERH.
---
Idowu Samuel OGUNBADENIYI
(Economics - Obafemi Awolowo University, Ile Ife)
Class 5
A lot is to be learnt about becoming a better person to the world and to yourself. ISERH will expose you to becoming a better you and more. It has everything, especially rooting you and changing your mind about a lot of things. Making you leave the world better than you met it. It has been a great time, ranging from classes and its necessary discipline where necessary. It's not just about the course or the certification, and that is what you have made me understand. I pray ISERH moves higher than it was ever dreamt.
---
Ayokunmi Boluwatife SALAKO
(Nutrition And Dietetics - Federal University Of Agriculture Abeokuta)
Class 5
Thank you ISERH for the opportunity given to me to learn on this platform. All the topics taught both Elective and Core courses were really educative and inspiring. May God continue to bless you and enlarge you. Thanks once again.
---
Adebowale Joshua ADEOYE
(Physics - University Of Ilorin)
Class 5
I will advise every youth out there to find a way to get involved in this program as it will help boost one's knowledge and productivity. Thank you so much for the opportunity given to me to be able to learn under this great platform, about being a better person in life
---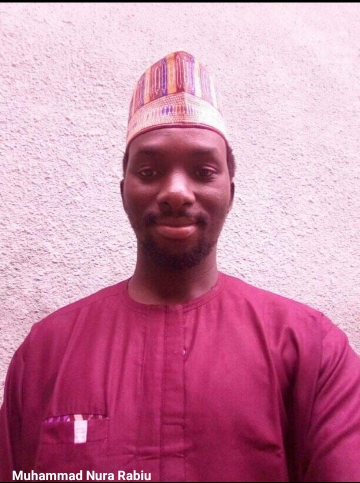 NURA MOHAMMAD RABIU
(BSC. HUMAN ANATOMY - AHMADU BELLO UNIVERSITY, ZARIA)
Class 5
ISERH Is an organization that took it upon itself to embark on massive sensitization program, aimed at teeming African youths, to bring a lasting change into the continent. The program is made to touch all social, economic, personal & entrepreneurial aspects of the society. It is a good project. I really appreciate the golden opportunity given to me by the management of ISERH to be among the youths selected to undergo the Youth Enlightenment Project. It is a good initiative which has positively impacted my life & changed my view on different issues in the society. I'm impressed, Thank you. God Bless ISERH.
---
Sumayyah Inikpi MUSA
(Microbiology - University Of Ilorin)
Class 5
I would advice the world and those around me to participate in this type of online program, as it would benefit them and also impact their life positively. So far, ISERH and the facilitators have impacted positively in my life and I would like to say thank you for the opportunity given to me to be part of this program! God bless ISERH. God bless the Facilitators!
---
Serge NDAHABONAYO
(English - Institute For Applied Pedagogy(IPA))
Class 5
ISERH is my never-to-be forgotten whatsapp learning platform, because I learned a lot during the 5-month period of lectures. I invite everyone to join this platform, because I am sure they will havest significant contributions to the way they can work, behave and conceive the world around us. Special thanks to ISERH facilitators who did all their best to help youths change their mentality, which can be barriers to their success in everyday life.
---
ZAINAB YETUNDE ABDULAZEEZ
(ANATOMY - LADOKE AKINTOLA UNIVERSITY OF TECHNOLOGY)
Class 5
ISERH Undergraduate Studies is a platform that trains people on various things which are beneficial in our day to day activities. It provides the opportunity of self discovery. A lot of people knows the difference between what is right and wrong but needs an organization like ISERH to gear them towards implemening what is right. This course is very important for youths as it creates an avenue for us to view things in various perspective. It provides the opportunity to be informed. My sincere appreciation goes to ISERH for the privilege of being chosen to be a part of this great journey of knowledge, which started about five months ago and is gradually coming to an end. I commend all ISERH executives, members and facilitators for all their efforts in making it a worthwhile experience. I have learned, unlearned and relearned through this course that I wish it never ends, but I believe there are still greater things to learn from ISERH, even after the Undergraduate Study Class.
---