Sodiq Olayode ADISA
(Primary Education - University Of Ilorin)
Class 5
All the courses of ISERH Undergraduate Studies are needed for all individuals as they help open your mind and need to see the good in others. ISERH tackles ethnicity and religious issues in the world, which helps us to love one another and respect for all on the platform. God bless ISERH for the life changing Course. Being one of the scholars of ISERH has been a great and world-class experience for me. Thanks for building the world and to all our facilitators, may God bless you all. To our Chief Servant and Director of studies, I thank and appreciate you for the opportunity given to me and my co-scholars in Class 5 to be part of this journey. God bless ISERH.
---
Thomas KONNEH
(Public Health - Njala University)
Class 5
ISERH Undergraduate Studies is a non-payment class that's meant for undergraduate and graduate students for a period of five (5) month. This unique class is facilitated by high profiled facilitators from different fields of studies which will help teach students what school doesn't teach, what they should understand before they go into society. The class, which is held during weekends (for core modules) and midweek (for elective modules) helps all to participate. Let me start by saying how blessed and privileged I am to be part of this COHORT of ISERH. To the management and staff, I want to send my profound and unreserved thanks to all for broaden my horizon in my field of studies and injecting knowledge in me from different fields of life. We pray and hope that ISERH will continue in this trajectory to ensuring that we have a better society, nation, continent and a world at large. To my tutors, your kindness during lecture shouldn't be overemphasize. Thank you.
---
Ahmed Adeola SULU
(Computer Science/Mathematics - Micheal Otedola College Of Education)
Class 5
ISERH Undergraduate Studies is a platform that gives you accurate access to learning with guidelines from facilitators, towards enhancing scholar's knowledge. ISERH never allowd shallow minded people to infiltrate the platform with junkies of irrelevant messages that are not associated with the planned learnings. This is a well equipped and well arranged platform for learning. Kudos to the facilitators and ISERH Management. God bless.
---
Al-hazzan Ayoola EWEPEJU
(Accounting - Lagos State University)
Class 5
To everyone reading this, ISERH Undergraduate Studies is a platform where everyone needs to be. They're putting in their best for us to achieve a better Africa. If you get the chance to lay your hands on this opportunity, maximize it to its fullest. Thanks to ISERH for giving me the privilege of receiving top-notch lectures from experience great minds. I'm indeed greatful. I have been exposed to a lot of positive changes. I'm really proud.
---
Tomisin Testimony KAYODE
(Soil Science And Land Management - Federal University Of Agriculture Abeokuta)
Class 5
The ISERH Undergraduate Studies is insightful and educating. Every lecture was explanatory and well detailed. The discourse interactive sessions are impactful. God Bless ISERH. Thank you very much ISERH, for bringing up this educating course.
---
Hameedah Gbemisola LAWAL
(Microbiology - University Of Ilorin)
Class 5
An honest advice from me is; if you ever get the chance to be a part of ISERH Undergraduate Studies Class, never take it for granted. Do it for the knowledge and for your growth: from leadership to entrepreneurial, relationship to health and social skills. The only price you have to pay is self discipline, which is also a part of your growth. ISERH loves you. ISERH wants to see you grow. You're very lucky you came across ISERH. The journey was really worth it. ISERH to the world!! There's not much to say except to appreciate every member of the organization for giving me the chance to be a part of this wonderful journey. May God bless you and perfect all that concerns you.
---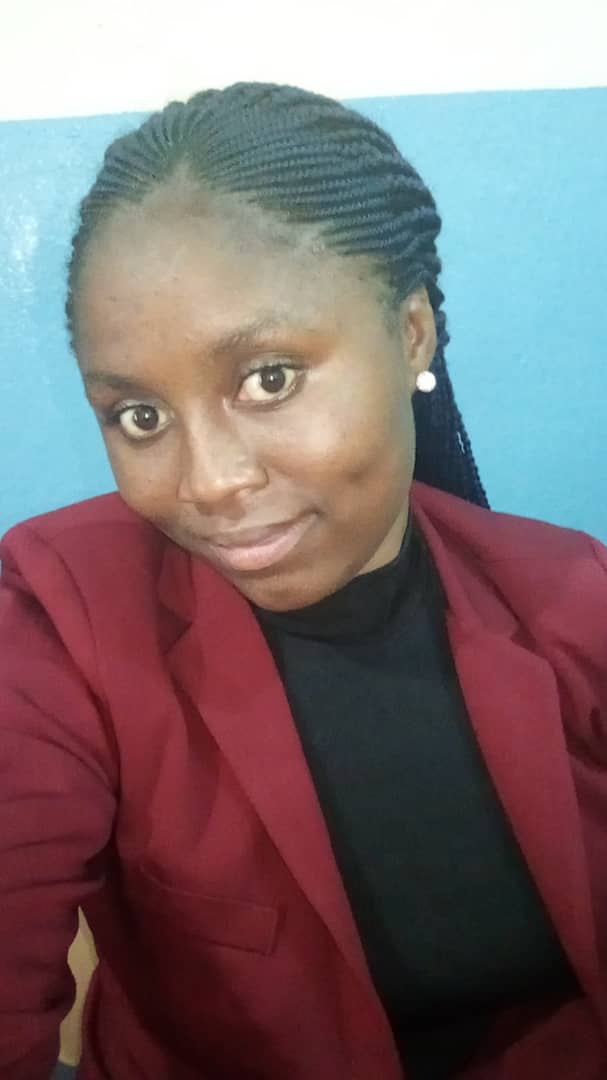 Isatu Sunkarie MANSARAY
(Business Administration - Liccsal Business College)
Class 5
I'm coming stronger. I will teach and be an advocate of what I have gained and learned through ISERH Undergraduate Studies. I'm ready to give, literally sell out what one can gain and having a life long knowledge on how to deal with different issues/cases we face daily as humans, especially in this 21st century. I want to thank God for the strength and grace to go through this course. A very big thank you to ISERH for giving me such a wonderful opportunity to be part of this year's Class 5. It has been a great ride. To all my (our) facilitators, I want to say thank you all for your intresting and eye-opening lectures. It has been great and I have learned so much.. God bless you all
---
Sulaiman BAH SAMUEL
(Political Science - Fourah Bay College University Of Sierra Leone)
Class 5
Taking the opportunity to be part of ISERH Undergraduate Studies is the greatest decision we can make, because, that is just the beginning to many possibilities and opportunities right in front of us. This is an opportunity to change our lives: educationally, socially, economically and politically. It is geared towards personal development and improving our mental capability. I implored you all to join me and others. It is with great honour and appreciation I hereby thank ISERH and all Facilitators for their immense effort and support to help the young people of this generation. I am grateful for this opportunity that was given to us and I look forward to do the same for others as I have been able to learn a lot, and been able to improve my mental capability towards certain knowledge, based on the IUS modules. Thank you ISERH for everything and I do appreciate all what you have done for me and others so far.
---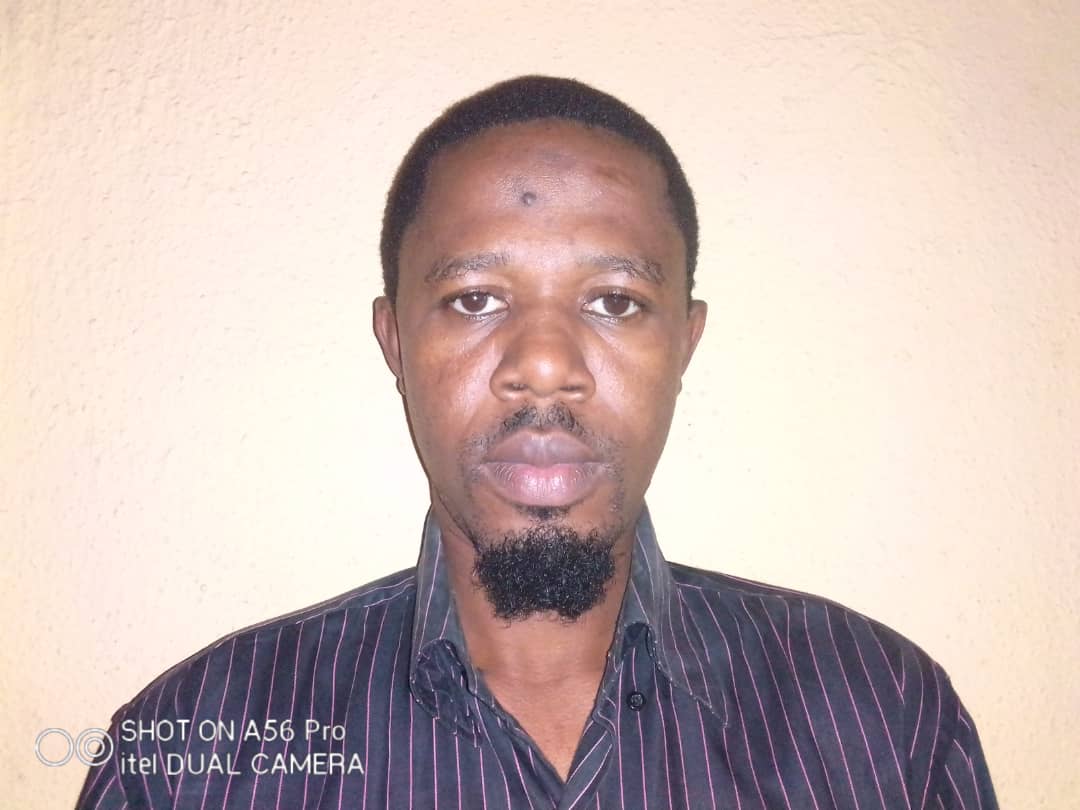 Fasasi Babatunde OPAFOLA
(Accounting - Olabisi Onabanjo University)
Class 5
I will implore all youth in the entire world, not just Africa alone, to enrol for the ISERH Undergraduate in order to acquire more knowledge needed to live a worthy life. I will like to appreciate the ISERH facilitators for impacting knowledge into me
---
Abdul Muizz Ayodeji OYADINA
(Biochemistry - University Of Ilorin)
Class 5
To have a better perception about life and how to live in it, enrolling for the tuition-free ISERH Undergraduate Studies is the best choice. Thank you for everything you've done, more grease to your elbow.
---