Ganiyat Bukola ABDULGANIYU
(Microbiology - University Of Ilorin, Nigeria)
Class 9
Thank you for the time spent building my strengths and minimizing my weaknesses. Through this course, I was able to learn how to build up a career out of a given course, how to choose a partner in life, how to combine academics with other skills and many more. Taking the course was a good decision. The time I spent taking the classes was worth it because this course would go a long way in helping me make certain life choices that are relevant to my growth and development as an individual, as well as choices that are relevant to me contributing my quota to the development of my local community and hopefully the larger society. My sincere thanks to the team for making the journey an inspiring journey.
---
Olamide Haleemah ADEAGA
(Industrial Relations And Personnel Management - University Of Ilorin Nigeria)
Class 9
I just want to say a very big thank you for the knowledge and experiences impacted in us. I mean, I got to know and understand things I never thought was true and now I have a good sense of interactions. I really appreciate the efforts. May God continue to support your great work. I am really glad to be a part of this wonderful class and I hope people try to experience this amazing opportunity
---
Timileyin Abdulazeez TIAMIYU
(Electrical And Electronic Engineering - Federal University Oye Ekiti)
Class 9
With the experience I have had with ISERH Undergraduates Studies so far, I can say it is a great course all students in the world (not only in Africa) should take to become a better version of themselves. It is a great pleasure to be among the scholars that enrolled for IUS Class 9. It has been an amazing experience and value-filled journey so far. Big thank you to all the ISERH Management and Course Facilitators.
---
Ajisegiri, Abdulqawiyu SALAHUDEEN
(Agriculture Economic And Extension Services - Kwasu)
Class 9
ISERH Undergraduates Studies lectures were all good to receive. If one attends the lectures as one should, one's life will not be the same. All thanks to ISERH Nigeria, the facilitators and my entire colleagues. The lectures were awesome and really have an effects on my life. God bless iserh
---
RUKAYAT ADEBOLA ABDULSALAM
(HISTORY AND INTERNATIONAL STUDIES - UNIVERSITY OF ILORIN)
Class 9
ISERH Undergraduate Studies is a very good and valuable tuition-free course that is meant to be incorporate into the students' curriculum, and a must for students in all various countries to enroll for. So much was taught and learned about education, relationship, health, personal development, self worth, leadership and entrepreneurship, setting and attainment of goals, peaceful co-existence etc. I implore you to enroll now and add more values to yourself. I'm just grateful to God and ISERH Undergraduate Studies for the opportunity given to me. Initially I was admitted last year (Class 8) but due to the strike, I moved to a rural area where their electricity and network is bad. Then, I dropped out of the Class, but the urge to graduate from ISERH made me enroll again. I commend the Chief Servant, Directors and Facilitators of ISERH Undergraduate Studies for their hard work and commitment towards adding values to students. God bless you all.
---
Abdulazeez Ayomide ABDULRAHMAN
(Anatomy - University Of Ilorin)
Class 9
I will urge every individual to take this course and see a difference it makes in their life. It is a great pleasure to be part of this IUS Class 9. ISERH has done excellently well to have come up with this course. I really appreciate the entire members of the ISERH Team for their unreserved energy in making the world a better place to live. God bless you all. All I can say is seeing is believing.
---
Mubarak ZUBAIR
(Metallurgy Engineering And Arabic Language. - Kwara Polytechnic And Al Hikmah University)
Class 9
I would like to commend all the facilitators, starting from our Chief Servant, for going an extra mile in order to benefit the society from the treasure that the Almighty has kept in their favour through ISERH Undergraduate Studies. Thank you for the work you do. We don't have any other world/place; the world belongs to every one of us. Stewart B. Johnson Quoted: our business in life is not to get ahead of others, but to get ahead of ourselves, to break our records, to outstrip our yesterday by our today.
---
Maryam Adeshewa OYELEKE
(Plant Biology - University Of Ilorin)
Class 9
ISERH Undergraduate Studies is a very educative course platform that gives you the opportunity to interact with other scholars, share ideas and make you an informed and learned individual. Thank you ISERH for giving me the opportunity to participate in this course. It has been a very good eye opener. It has made me more knowledgeable and the information from the classes will make me a better and more learned person
---
Rilwan, Kayode ADENIJI
(Political Science - University Of Maiduguri, Nigeria)
Class 8
It has been an interesting journey from the first day we were inducted into the program/course. The course is awesome and knowledge driven. Everyone, irrespective of age (18 and above) or gender or race, should be encouraged to enroll for the course. Courses or programs like ISERH are not really taken serious in Nigeria, but I will want us to change our mindset. The knowledge to be gained from the course is endless and useful in any area of life a person finds him/herself. I'm making it a duty to encourage people to enroll for the course. It is a privilege to be considered worthy for the course and be able to interact with great minds from the facilitators to my fellow scholars. It has been very impactful, having to share ideas, knowledge, experiences etc. All the knowledge gained so far has made me a better person, personally and professionally. The courses are rich in content and pertinent. Gracias ISERH.
---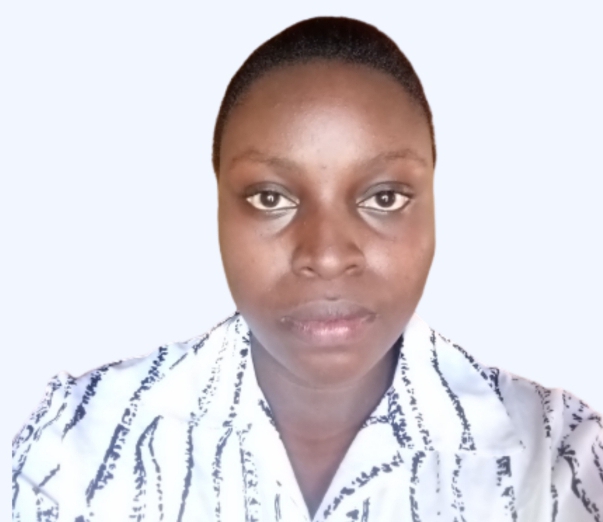 Oluwadamilola Elizabeth AINA
(Forestry And Wildlife Management - Federal University Of Agriculture Abeokuta)
Class 8
This course has actually changed my perspectives on some things in a good way. This is a one time opportunity! I am glad I made right decision to take this course. To top it , it's a free course. This is a very mouth watering offer. Thank you ISERH for this wonderful course. Initiative for sound education, relationship and Heath (ISERH) is an organization that empowers youth. ISERH works in the areas of health, youth education and relationship. This course is an online course and the venue for this course is on telegram. You can offer this course while you're in school. It's a very good, inspiring and interesting course that you would love to partake in. It's worth your time and energy. Thank you once again ISERH.
---