Fawaz Ariyo BELLO
(Medicine And Surgery - University Of Ibadan)
Class 5
If you're a student, in any level of higher institution, this is the best place you can enroll aside schooling. They will prepare you for life outside school and even help you with life in school, and many other things that are helpful for your future. Enroll now and be the next testimony. Words can't comprehend my sincere appreciation to the founder of this organization and the super-supportive Facilitators and Ambassadors. I've learnt a lot and I'm ready to impact more people with my knowledge.
---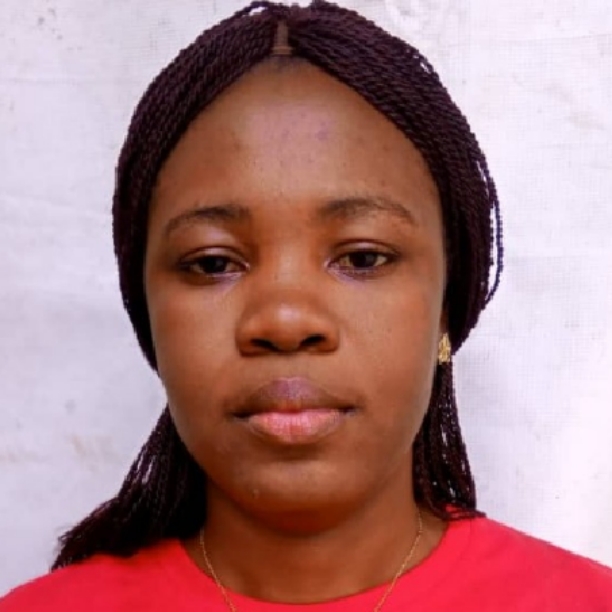 Oluchi Blessing ATUMUAONYE
(English Education - National Of University Of Nigeria)
Class 5
I will advice every African youth, who wants to take "the bull by the horn" to undergo ISERH Undergraduate Studies, for the lectures are so timely and enlightening. I actually learnt a lot but the words that changed my orientation was the topic: Own Your Future by Mr. Luqman Alawode. He made me to understand that "I am the Architect of my own future and as an Architect, I have a significant power with great responsibility. First and foremost, I want to thank God Almighty for making it possible for me to join ISERH Undergraduate Studies Class 5. I wish to also say a heartfelt thanks to the set man of this organisation, Mr. Abdulahi Abayomi Abdulraheem, and our amiable facilitators and also the IAA(s) for their sacrifices of love towards the success of this programme. ISERH is indeed the best of its kind, for the lectures are so timely and practical. God bless ISERH Team. God bless Nigeria. God bless Africa.
---
Precious Eniopa AINA
(Accounting - Kwara State University)
Class 5
ISERH is really a school on its own, that's based on and beyond different life issues and actions to take. And in all, I thank God for granting me the opportunity to come across a school like this. It was really a good session of learning from this amazing platform. Every bit of all lectures held had an impact in me and am so glad and grateful I was part of it. God bless ISERH. God bless all Facilitators. Thank you a bunch
---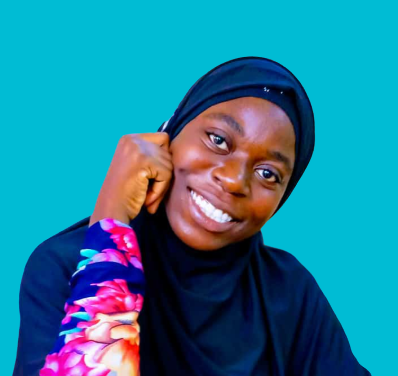 Yusirat Olabisi AKINNIYI
(Veterinary Medicine - Federal University Of Agriculture,Abeokuta (FUNAAB))
Class 5
Are you a youth with potentials and zeal to lead the world? Do you aim to be a leader with ethics, moral values, proper educational background? Is your mental health sound? Do you want to preach maintenance of physical and mental health to the world? ISERH is the place to be. Why not join ISERH tuition-free 5-month online course class? By joining, you have made a very bold and giant step to greatness. Join this life changing course and become a better peace advocate and life changer. ISERH is an NGO that educates, enlightens and broadens the horizon of people on academic excellence, leadership skills and health. This is me saying Thank you to ISERH for instilling ample knowledge in me through top notch facilitators. I pray the good Lord will not leave you people at the point of your needs. Aameen. I have learnt to manage things in a very tactical manner, both in my academics and the social worlds. My immeasurable gratitude to ISERH and the facilitators.
---
Mariam Opeyemi AKINOLA
(Nursing - ECWA School Of Nursing)
Class 5
This course is an eye opener to pressing issues in the society. Lectures range from education to health to relationship. ISERH Undergraduate Studies is the right place to be. I want to say a very big thank you to the ISERH family (Chief Servant, Director of Studies, facilitators, IAAs). The lectures are great as they did justice to pressing issues in our society. Thanks to you all. God bless ISERH
---
Aliyu Aliyu ADAMU
(Botany - Ahmadu Bello University Zaria)
Class 5
ISERH is a body of highly educated and intellectual beings. You will never regret partnering with them. I am appealing to all and sundry to help in one way or another in educating people just as ISERH is doing. Education is the key to success. I'm short of words to express myself. It has been a great experience and rare privilege finding myself amongst the participants. I pray that ISERH succeed in its endeavors. Thank you
---
Taofeeqoh Abisola AJAYI
(Science Laboratory Technology - Osun State Polytechnic Iree)
Class 5
ISERH is an organization formed to contribute positively to the lives of youth on how to relate, intellectually, in their immediate community. Their courses have really changed a lot of bad mindset of youths, and made them view life from another angle. Their courses make people realize who they truly are, what their passion is, and make them set their goals and works towards achieving their dream. All thanks to the facilitators, Board of Directors, and all ISERH officials. May God bless ISERH
---
Latifat Adejoke YUNUS
(Science Laboratory Technology - Osun State Polytechnic Iree)
Class 5
ISERH is an organization that has imparted knowledge positively to the progress of young graduates, how to relate socially and culturally, responsibly and intellectually in the environment they find themselves. I urge everyone reading this that it is never a mistake you find yourself in the great platform but a great benefit and opportunity as it talks about the facts of life. Ensure you partake and do your possible best to participate and expect a growth in mind and thoughts. My utmost appreciation goes to the founder of ISERH for giving me the privilege to be amongst ISERH scholars. Also, my appreciation goes to the facilitators for the insightful lectures delivered. I learnt everyday from their lectures.
---
Mariama SARR
(English Language - University Of The Gambia)
Class 5
Initiative for Sound Education, Relationship & Health is a body that helps youth in Africa to build good careers, to help in their personal development and health related issues, through education by conducting online classes on whatsapp with wonderful facilitators. ISERH might be an African based but is worldwide in a broader sense, because it does not just limit itself on issues concerning Africa but the world at large (humanity). Thank you ISERH for your great generosity! I, as a Scholar, greatly appreciate your willingness and sacrifices towards us.The classes I underwent will help me or any other individual who took part to further our missions in life. Your teachings are so valuable to us. Thank you again for your relentless efforts and not forgetting our noble facilitators for giving out the best they can, during lectures.
---
Lambert NDAYISENGA
(English Language And Literature - University Of Burundi)
Class 5
For the course itself, I would like to call upon the world to browse through the ISERH link on facebook and other social platforms to read and see its works and achievements, in order to recognize their efforts. The world should also think higher to the importance of ISERH in order to support the studies. The world must also know that success is not religious. I would like to recognize the initiative of ISERH Undergraduate Studies for its comitment and effort to brighten and enlighten the world in general, and us as Scholars of ISERH, in particular. To train and inform us in different disciplines that make the life in the worldwide. I also recognize the time and efforts facilitators of ISERH used to fulfill their mission. Thanks again.
---