JAMIU SHOLA ADUAGBA
(EDUCATION AND ENGLISH LANGUAGE - PRINCE ABUBAKAR AUDU UNIVERSITY, KOGI)
Class 9
Many minds have been reset through this program and it is continual. Only God has the best reward for everyone of you. Special thanks to ISERH Chief Servant, facilitators, and facilitating ISERH Associate Ambassadors. Thank you all. I thank the management of ISERH for this sound program.
---
RAHMATOULIE JAMMEH
(PUBLIC HEALTH - GAMBIA COLLEGE)
Class 9
I came across this course through one of my teachers - Mr Foday Bayo, who encouraged me to try by all means and be part of the applicants. This was how I joined the 5-month intensive class up to date. Thus, the journey was not easy but with patience, determination and with the cooperation of the Facilitators of ISERH I'm able to go this far. The initiative for sound education relationship and health (ISERH) is a non-profit organization that focused on leadership, relationships, Health and everything that concerns African young people. It started in 2014, by the initiative of a young man called Abayomi Abdulraheem who happens to be the chief servant of ISERH. It started like a play just to address local issues until they have lots of people on board today across the world.
---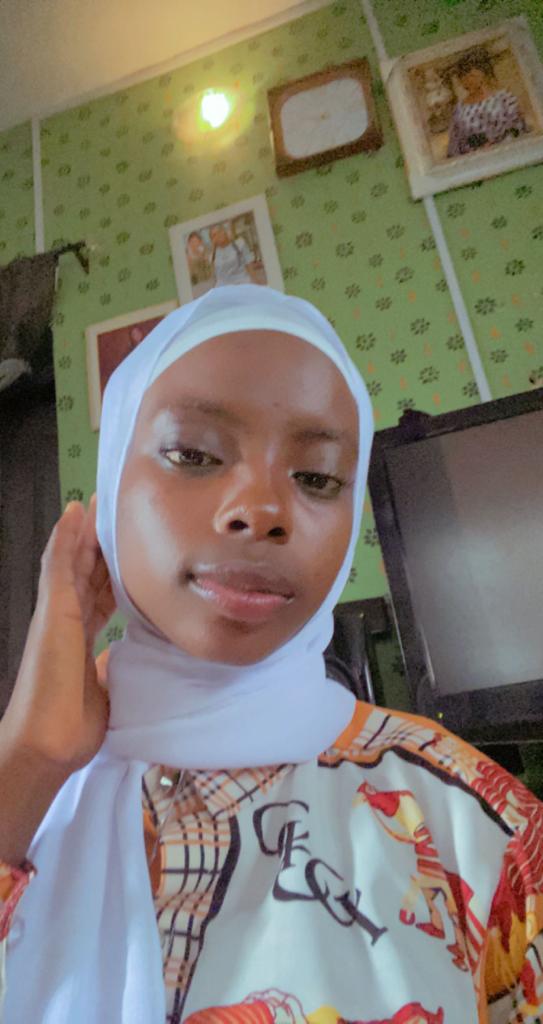 Rianat Oluwapelumi USMAN
(Anatomy - Federal University Birnin Kebbi)
Class 9
ISERH Undergraduate Studies classes taught me a lot about life, religions and many other things. I give thanks to ISERH for this wonderful opportunity given to me. May Almighty Allah continue to bless all our lecturers. I really learnt a lot.
---
Aminat Olaide GANIYU
(Agricultural Extension - Kwara State University, Kwara)
Class 9
ISERH Undergraduates Studies is the most generous online course I've come across because they didn't collect a dime from all scholars. They gave us an opportunities to explore. I really do appreciate what you did for me and other scholars. May Almighty Allah continue to bless ISERH and all our facilitators.
---
Fatimoh Eniade BELLO
(Educational Management/English - Federal College Of Education Special Oyo In Affiliation To University Of Ibadan,Ibadan.)
Class 9
ISERH Undergraduates Studies is the first platform that I would experience in learning online and with people that I don't know from the world. The things we learn are things that most of us can't be taught in the four walls of a classroom. I recommend ISERH to all young adults that wish to learn about good moral and good education on relationships and health. God bless Chief Servant, God bless ISERH. To the Facilitators, the Founder and Chief Servant of ISERH thank you sirs/mas for making it possible for me to learn what I don't think I'll learn anywhere, even at school, not to talk of learning it on a platform that won't even collect a dime from me.
---
Esther Olamide ONADEJI
(Economics - University Of Ilorin)
Class 9
This course is a must for all young people out there. It should be taken seriously because there are a lot of things to learn that will change your life for better. I've learnt a lot so far, learnt things that will help me in navigating my life moving forward. I'm really grateful to ISERH for the opportunity to learn. Thank you so much ISERH.
---
Asmau ABDULWAHAB
(Political Science - Kwara State University Malete)
Class 9
Attending this program (ISERH Undergraduates Studies) is such a big achievement with the knowledge acquired from each topic. All topics at this program are topics that can't be treated in any classroom lesson, no matter the level of your education. To me, attending this program (ISERH undergraduate studies) should be a compulsory class for everyone to attend: regardless of age, Nationality, gender or anything. Dear ISERH, the using different platform for the class it's sometimes make it difficult to attend the due to network issue, I suggest using a single platform would make things easier. To all ISERH facilitators you deserve an accolades 👏. Thank you all 🥰.
---
Usama Amao OLAGUNJU
(Optometry - University Of Ilorin, Ilorin Nigeria)
Class 9
The thing is, if you are an undergraduate and you didn't partake in this course, you are really missing a great opportunity. I pray it's not too long to take it seriously. All I can say, is continue the good work. Continue inspiring
---
Shukurat Abike OYETOLA
(Building Technology Education - University Of Ilorin)
Class 9
I actually registered for the previous class but I couldn't continue when my phone got spoilt. I then determined that I will be part of the next class and graduate biidhnilah. I am very grateful to be part of this wonderful course😌. And I am grateful to the facilitators since we started this course. This is a course i will advise everyone to apply for. It is indeed an eye opener and will build ur confident 💯💯
---
Muhammad Bashir SHUAIB
(Agriculture - Usmanu Danfodiyo University Sokoto, Sokoto State.)
Class 9
ISERH Undergraduates Studies is a place where you can learn self-discipline. It promotes good practices, such as how to control emotions, how to participate in the workplace, how to have positive interactions with others, and how to find purpose in life. IUS will also teach you about the value of wellbeing and help you prepare for obstacles. ISERH is a fantastic organization where you may learn a lot, and I hope to see you studying there soon I'm happy to have gained a plethora of empirical knowledge from (ISERH) that I can use to shape my way of life wherever I go. I truly appreciate the efforts of the conveners and facilitators. I'm delighted I had the opportunity to learn those invaluable lessons from you, and I'll apply what I've discovered to improve my neighborhood. I also want to express my gratitude to the administration for their tenacious attempts to find instructors with a variety of backgrounds to instruct the learners.
---