Roheemah Aderonke LAWAL
(Biology And Education - Bayero University, Kano)
Class 8
It was a rollercoaster of fun and amazing activities. Keep touching and imparting lives. You would always be a part of my growth. Signing up to take this course is one of the best decisions you would make. Not only would it impart on you morally, but also spiritually and ethically. Thank you so much for this amazing opportunity. ISERH to the world
---
Monday Ojima SOLOMON
(Mechanical Engineering - Modibbo Adama University, Yola)
Class 8
ISERH Undergraduate Studies is changing lives. It is a place of growth for visionary individuals and leaders. This scheme has helped in shaping and upgrading my mentality to fit into the higher demands before me as an individual. I wish to use this medium to appreciate the entire ISERH Management for granting me this wonderful opportunity to be a student of the program. I remain eternally grateful. Best regards!
---
Aisha Damilola EGBEWOLE
(Marketing - University Of Ilorin, Nigeria)
Class 8
ISERH has been a lot of inspiration in my life. Join ISERH Undergraduate Studies today and receive lots of educational benefits. Keep doing the good you. May Almighty God reward you.
---
Yussuf LAARO
(Water Resources And Environmental Engineering - University Of Ilorin)
Class 8
ISERH Undergraduate Studies is all about values. The administrative are amazing and wonderful. They are so passionate on adding values to the life of the youths and making them a better person. I've learnt a lot through the journey and it has really been a great one. Thank you ISERH, for taking me through this amazing journey. It's really amazing and impacting!!!
---
Mubaraq Adeola AKANDE
(Political Science - University Of Ilorin)
Class 8
If there is anyone who wishes to change the world or their mindset or probably just have a new perception of the society and humans at large, ISERH Undergraduate Studies is the best shot, and I can say that the experience will forever have a positive impact. Though, in the 21st century that we are, we're in a world filled with anomalies and there is no magic wand to correct the anomalies order than having special education and thought to which i think ISERH is an important tool. For the love of humanity, I want to say a big thank you to ISERH for giving me the golden opportunity to go on this transformation journey, and of course, for free. It is a great privilege given by ISERH to rub minds with like-minded scholars and have a change of mind and opinions on what things are with all courses taken. From the innermost part of me, i say a big thank you to ISERH and the organizers.
---
Damilola Samuel OYALEKE
(Public Administration - Olabisi Onabanjo University, Ogun State, Nigeria)
Class 8
ISERH Undergraduate Studies is a course that everyone, especially the youth, should take to be able to relate with others in the world. Thanks for the great opportunity created for humanity to be able to know the importance of knowledge in every sphere of life. This opportunity will serve as a means to change the life and relation of people with each other, based on the knowledge acquired. I really appreciate ISERH, may God continue to bless and expand your coast in Jesus name. I LOVE ISERH.
---
Fatihu Olayinka ABDULKADIR
(Political Science - University Of Ilorin, Nigeria)
Class 8
Dear ISERH and Facilitators, you may not get to see the smile you put on all of our faces, but know for sure that all you do every day has a tremendous impact on our happiness and success. "The best way to predict your future is to create it" this is a tip of what ISERH taught us. Stop procrastinating and ensure you enroll for the next class. I want to convey my heartfelt gratitude to all the members of the foundation who work tirelessly to make the world a better place for individuals like me. And to all those great souls who provide their unconditional support for the great cause of this foundation.
---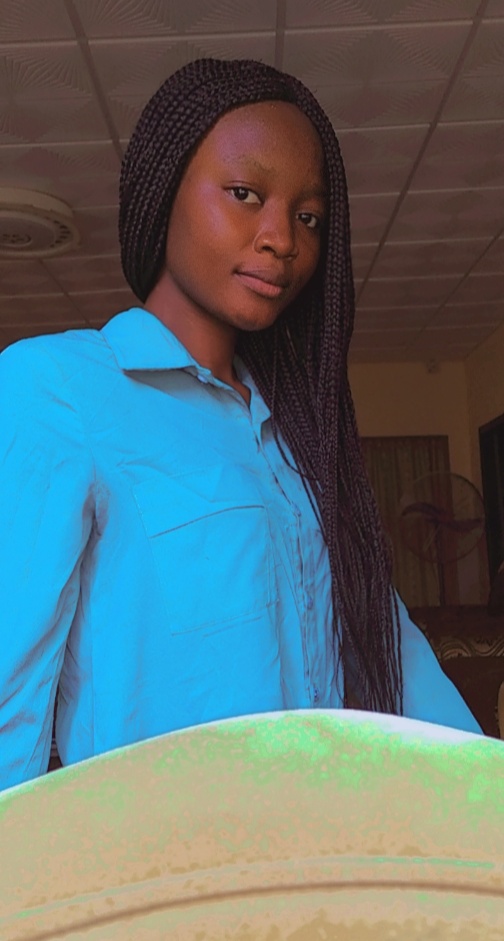 Praise Kemi ONI
(Microbiology - University Of Ilorin Nigeria)
Class 8
I will want to advise every undergraduate and youth out there to take this ISERH Undergraduate Studies Course, because I do not regret taken it and I will forever appreciate it. The lectures are so reorientating. It has been series of unlearning, learning and relearning during the course of this program. It has taught me a lot of things, inculcated values of all sort in me and I will be forever grateful. To think that it is free. God bless the organisers. I really want to thank ISERH for this opportunity. It has been tons of insightful lectures for me. I want to thank ISERH for the beautiful courses and wonderful facilitators. God bless ISERH God bless Nigeria
---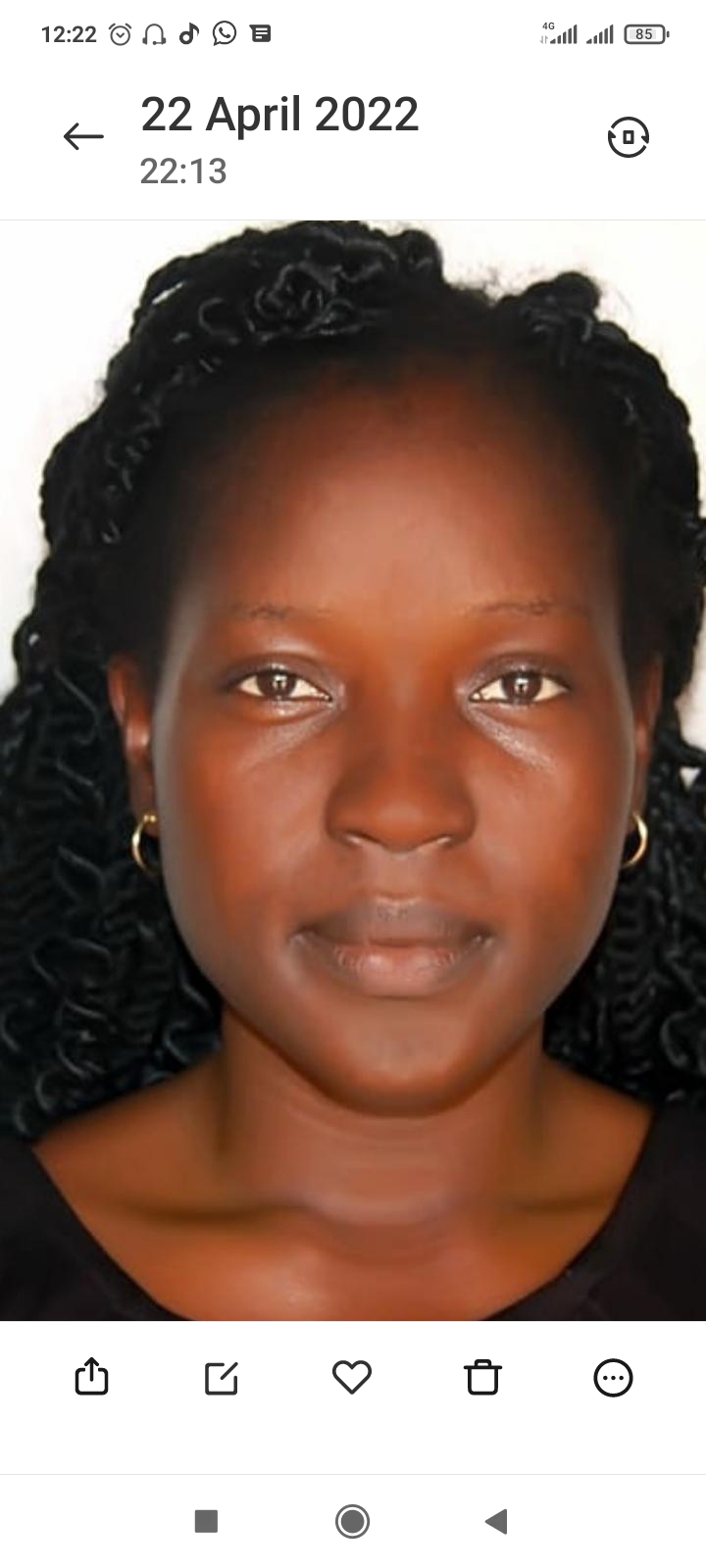 Otuomasirichi Lucy EZEAGU
(Healthcare Management - Joint Professional Training And Support International)
Class 8
ISERH Undergraduate Studies is an online course that everyone should have gone through before going to the university, because they will teach you basic skills to cope in everywhere you might find your self. Their courses are so unique and an eye opener to every youth. Take ISERH course today and join to testify the good work. ISERH to the top. I am very grateful for this opportunity given to me and pray that God Almighty will continue to replenish the master mind behind this great institute. Every moment of the class was educating, interacting and impactful. Words won't be enough to show appreciation, and if I'm given another opportunity with ISERH once again, I would gladly accept it. To my wonderful lecturers, I am so glad to meet you all with the ways you provided answers to all our questions during classes. It was amazing all through
---
UTHMAN IDOWU ADEWALE
(INDUSTRIAL TECHNOLOGY EDUCATION - FEDERAL UNIVERSITY OF TECHNOLOGY MINNA)
Class 8
ISERH Undergraduate Studies has really made lots of impacts in people's life, especially myself, not only academically but also morally and spiritually. "The progress of other people doesn't mean you are failing. There is time allocated for every affairs of our life, we are more privileged than each other" - I learnt this through IUS. Religion is not just about devotion, it is about HUMANITY which must be common to all regardless of your part. Trust me if you haven't enrolled for this course, you are missing a lot. Getting an audience is hard, sustaining an audience is hard. It demands consistency of thought, of purpose and a action of over long period of time. Bruce Springsteen. To right what is wrong in a person is not a joke, talking of a whole community, it requires lots of hard work and consistency without getting tired. And Those who conduct themselves with consistency need not fear the forces of inhumanity and cruelty... THE FUTURE IS BRIGHT WITH ACT OF CONSISTENCY AND HARDWORKING
---