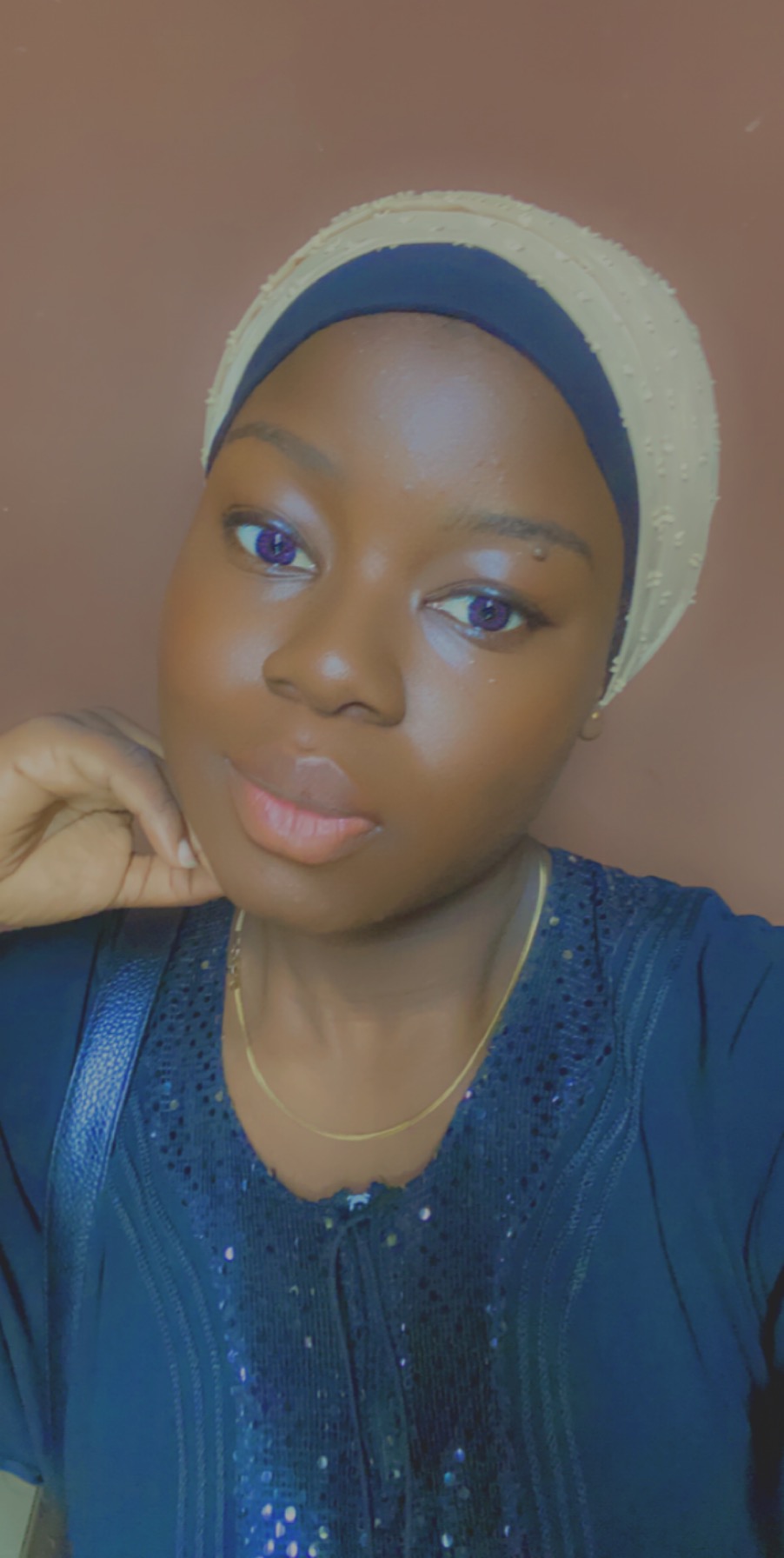 Khalilah Kofoworade AHMED
(Mass Communication - Fountain University)
Class 5
IUS is that one program I'd advice anyone to enroll for. I'm really not a lover of online classes but my tutors made it easy and extremely lovable. It was definitely an amazing experience: Highly recommended! ISERH has impacted me in ways I cannot begin to mention. My favorite course, in all, was the Public Speaking Course. It was great relating with other scholars. It was great having that one interesting thing to look forward to every week. I totally enjoy every bit. I am glad I enrolled for this program because this is definitely the real revolution. Thank you ISERH, Big Thank you to our amazing Tutors. May Allah reward you!
---
Olusola Aminat IJIYEMI
(Plant Science And Biotechnology - Nasaarawa State University Keffi)
Class 4
ISERH Undergraduate Studies is a platform that enlightens the youth on leadership, relationship and social issues. I really would love to recommend undergraduates and graduates who get to find the opportunity to enrol for the program to please grab it. I was able to learn and build myself for the best through this course. Thanks to the brains behind the course
---
Adebukola Ifeoluwa KAYODE
(Law - Obafemi Awolowo University)
Class 4
It was a great privilege to be taught and to learn from this great Institute. Thanks to all the facilitators and administrators for their time and devotion to this great cause. I am encourage everyone who has the opportunity to take this course to learn and benefit from it to do so. Although, it requires dedication and time, but it's all worth it.
---
Azeez Olalekan MUTIU
(Applied Chemistry - Osun State Polytechnic Iree)
Class 4
'We are here to create, not to destroy!' - I realized this through my learning from ISERH facilitators. It was such a beautiful journey that I will always be cherished for the rest of my life. Right from the time I got admitted, I felt that I could do something more. Then, I got more encouraged and I shared my ideas. It is not just a platform to share our ideas and bring about a change but a platform where the idea is made happen.
---
Ridwanulahi Lanre LAWAL
(Banking And Finance - Lagos State University)
Class 4
There is no gainsaying that this platform has given us the privilege to understand the basic things around us. Religious tolerance remains the best I learnt in this program. The platform has been able to remodel most of us. ISERH Undergraduate Studies has given hundreds of people the opportunity to roam in the realm of knowledge. The Institute has made impact in the lives of youth around Africa. ISERH is changing the world.
---
Daniel Abiodun OLUWAYIOSE
(Accountancy - Federal Polytechnic Ado Ekiti)
Class 4
Words alone can't express how grateful I am for the opportunity received from ISERH. The course was not just free but loaded. Thanks to the minds behind the scene.ISERH Undergraduate Studies is a course every potential leader and person that seek success and relevance should take. It's inspiring, educative, expository and loaded. I encourage you to grab your copy if the opportunity comes your way.
---
Islammiyat Oluwaseyi JIMOH
(History And International Studies - Lagos State University)
Class 4
ISERH is one of the best organizations in terms of discipline and strict rules for those who are intentional about success. The lectures by different facilitators covered the various spheres of life, in order to make one a better person, preparing us for the labour market, and also equipping us with the best toolkits in becoming a good leader, accomplishing greater success in academics or in whichever career we have chosen, imbibing in us the importance of hardwork in relation to religion and many more. Thank you for refining me...
---
Mutiat Abiodun ADELAJA
(Accounting - Lagos State University)
Class 4
I love to appreciate our Facilitators for helping us in building our strength, facing our fears and treating us as a family. I pray God continue to give the backbones of ISERH the strength to continue the good work. ISERH is a blessing to young generation and I know it will continue to be. The world needs to apply for this course because there is no other one like ISERH. ISERH helps in acquiring interpersonal skills & experience. She helps young generation mentally, emotionally, socially, educationally and psychologically, not forgetting the area of entrepreneurial development. You wouldn't want to miss this golden opportunity and no family is as accommodating as ISERH.
---
Esther Abimbola SUNMONU
(Industrial Chemistry - Obafemi Awolowo University)
Class 4
I hope someday I would also have the opportunity to teach others and impact lives as ISERH Facilitators did for me. ISERH Undergraduate Studies is a form of school that concerns with the enlightenment and development of African youths. ISERH is an institute that gives you information that will prepare you for life beyond the four walls of college. And without doubts, I admonish youths to apply for ISERH IUS, and become well-rounded Adults and Leaders. I would like to thank ISERH management for accepting me to be a part of Class 4. It's been great and I learnt a lot from the class. Lessons ranging from communication skills, leadership skills, team work, discipline, determination, time management and even punctuality in classes. Seriously, it's been fun and educative. Special thanks to all my facilitators.
---
Olatomide Blessing OJAJUNE
(Forestry And Wood Technology - Federal University Of Technology,Akure)
Class 4
ISERH Undergraduate Studies is a wonderful programme I will beseech, mostly the youth of nowadays, to enroll for. It has helped me, not just once or twice, and it is still helping me . Additional knowledge is never a waste of time. You may feel you don't need it, but you can still assist a lot of people out there. The modules are rich and points are buttressed with life experience examples. You can ask questions at will. Take this course and get ahead of your peers.
---