Mujeedat Ajike MUHAMMED-JAMIU
(Science Laboratory Technology - Osun State Polytechnic Iree)
Class 11
I learn a lot for the period I am a student of these great course - ISERH Undergraduate Studies. I really thank God for this great course. It's really amazing
---
Peace Busola AYANDELE
(Medical Laboratory Science - University Of Ilorin, Nigeria)
Class 11
If you're an undergraduate, hoping to get knowledge on other things not taught in the University, you should register for the ISERH Undergraduate Studies. It's been a wonderful ride learning about other topics that are very cogent and important to me as an undergraduate, yet not taught in the four walls of the University, through ISERH Undergraduate Studies lectures. You'll learn a lot. Thank you ISERH
---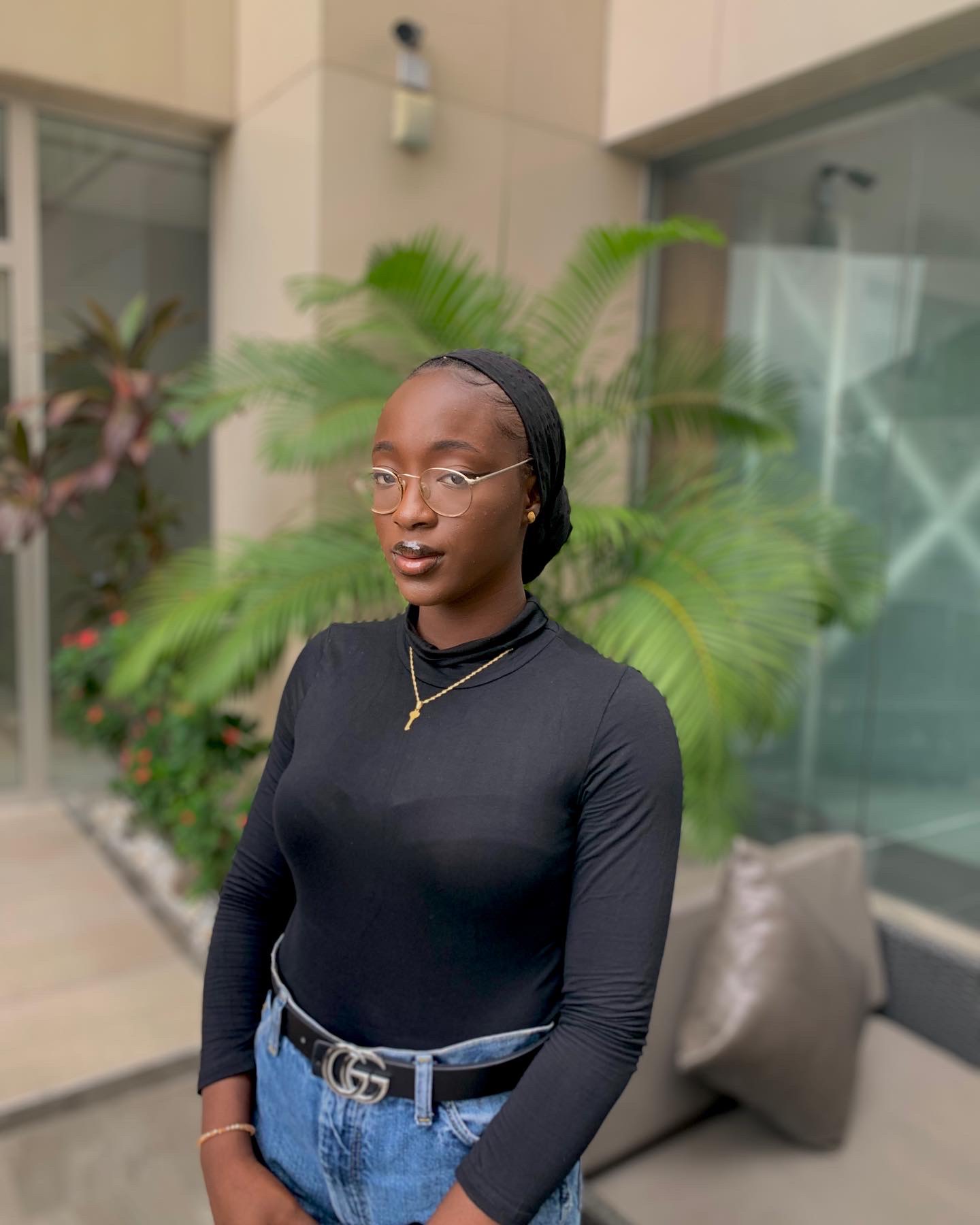 Raheemat OLAGUNJU
(Law - University Of Ilorin, Kwara State.)
Class 11
Although, I encountered a lot of obstacles during this journey, I still managed to pull through. I learnt a lot from most of the topics we were taught and it has all shaped me to become a better version of myself. Thank you very much for this opportunity. Change starts from you and I! We all have to make efforts and sacrifices to become the best version of ourselves.
---
Favour Bukunmi ABIMBOLA
(Food Science - University Of Ilorin, Ilorin.)
Class 11
It's a great privilege to learn from great men and women. Thank you ISERH for positively changing my perspective about a lot of things and impacting me. If you really want to navigate your life productively and impacting lives than you should, apply for ISERH Undergraduate Studies
---
Williams Ayomide AJAYI
(Medical Laboratory Science - University Of Ilorin, Nigeria)
Class 11
I, Williams Ayomide Ajayi, hereby appreciate ISERH Undergraduate Studies for the impact and knowledge gained so far during this course. I'll always be ready to work towards helping ISERH in the future in ways I can. The ISERH Undergraduate Studies is what I'll want to recommend to young adults, especially undergraduates, as the course helps to sharpen one's mindset positively, and teaches how to foster one's relationship with people from diverse background positively, having a sound education not limited to the four walls of the school and advocating for healthy living
---
Aminat Ayomide OLAPADE
(Microbiology - University Of Ilorin, Nigeria)
Class 11
ISERH Undergraduate Studies is a very nice course 😊. Thanks for all you do. I really appreciate all that you have been doing
---
Barakat Abike BELLO
(Business Administration - Olabisi Onabanjo University)
Class 11
ISERH Undergraduate Studies has made a lasting impact on my life, and I am truly grateful for the opportunity to enhance my skills under your guidance. The dedication and expertise of the facilitators have made a significant impact on my learning journey. I feel fortunate to be part of such a wonderful institution that prioritizes the growth and success of its students. Thank you ISERH. I want to take a moment to express my deep appreciation to ISERH for enrolling me in the advance course. It was absolutely incredible! The teachers were top-notch, always going the extra mile to help us succeed. The course provided a supportive environment where I felt like part of a big family. I'm so grateful for the knowledge and experiences I gained during my time there. If you're looking for a course that will truly help you thrive and reach your full potential, I highly recommend checking out ISERH,It's an amazing place to learn and grow! 🌟📚
---
Memunat Adenike TIJANI
(Chemistry Education - University Of Ilorin, Nigeria)
Class 11
ISERH has done a lot in my life through ISERH Undergraduate Studies. I learnt about so many things I didn't have an idea about before. I learnt about the roles of leadership, how to relate with people of different culture and ethnicity. I'm so grateful for being opportuned to be part of this program. May Almighty Allah bless the facilitators of this program and protect them all🙏. Alhamdulilah 🙏 for the journey so far... To everyone out there.....ISERH Had done a great deal to undergraduates from different Institutions. ISERH provides everyone a leadership course that will help you in every aspect of life......I never regretted being a part of this program.
---
Adam Oluwatomi BELLO
(Mechanical Engineering - University Of Ilorin, Nigeria)
Class 11
Dear ISERH, Thank you for empowering me with knowledge and skills to create positive change. It has been a transformative journey of self-discovery, mental wellness, relationships, nation-building, and more. I am honored to have been associated with this great initiative. I am immensely grateful for the opportunity to be a part of your program. Attention, world! Allow me to introduce you to the life-changing course offered by ISERH . This extraordinary program has opened my eyes to self-discovery, mental wellness, relationships, nation-building, and more. It empowers individuals to create positive change in society. Don't miss out on this incredible opportunity to transform your life and make a meaningful impact. Join ISERH today and embark on a journey of personal growth and societal transformation.
---
Maryam Abisola IBRAHIM
(Food Science - University Of Ilorin)
Class 11
Thank you so much for giving me the opportunity of learning how to be a good leader. I gained a lot of positive impacts through the comprehensive lectures, interactions and amazing Facilitators. ISERH Undergraduate Studies is a great service to humanity. It gives you a wide spectrum on healthy living. I learnt a lot from different aspects of life ranging from topic such as peaceful coexistence, stage fright and others. ISERH, I am glad to be part of this journey. It provides you with skills and knowledge you need to be an effective leader. It teaches you how to communicates effectively, manage conflicts and inspire others. You will also gain valuable insights into what it takes to be a successful leader in today's world.
---