Rofiat Titilope O. AKEEM
(Islamic Education - University Of Lagos)
Class 5
ISERH Undergraduate Studies is a 3 in 1 course that can be learnt in and out of the four walls of the classroom. It is a collaboration of all forms of education, and makes one to be versatile in all aspect of social knowledge. It's a course you would not want to miss. I want to say a big thank you to the Founder of ISERH, the Facilitators, the ISERH Associate Ambassadors and my fellow scholars. I want to let you know it's a great opportunity that boosts my self esteem. It's such a pleasure to be one of the graduating students of ISERH Class 5B and I promise to be a good ISERH Ambassador and Role Model to people around me.
---
Christianah Oluwadamilola ARINOLA
(Agricultural Economics - University Of Ibadan)
Class 5
ISERH Undergraduate Studies is a great opportunity for students in higher institutions to learn and know more about different aspects of life, ranging from academics, drugs abuse, peaceful coexistence, and so on. Being a student here is not a waste at all. I'll really enjoin as many people who have heard or seen anything about ISERH to become a part of it and they will definitely not regret it. I'm really grateful for the opportunity to be a class 5 student of IUS. All the topics treated were on point. I've been enlightened about so many things I had little or no idea of. God bless you richly.
---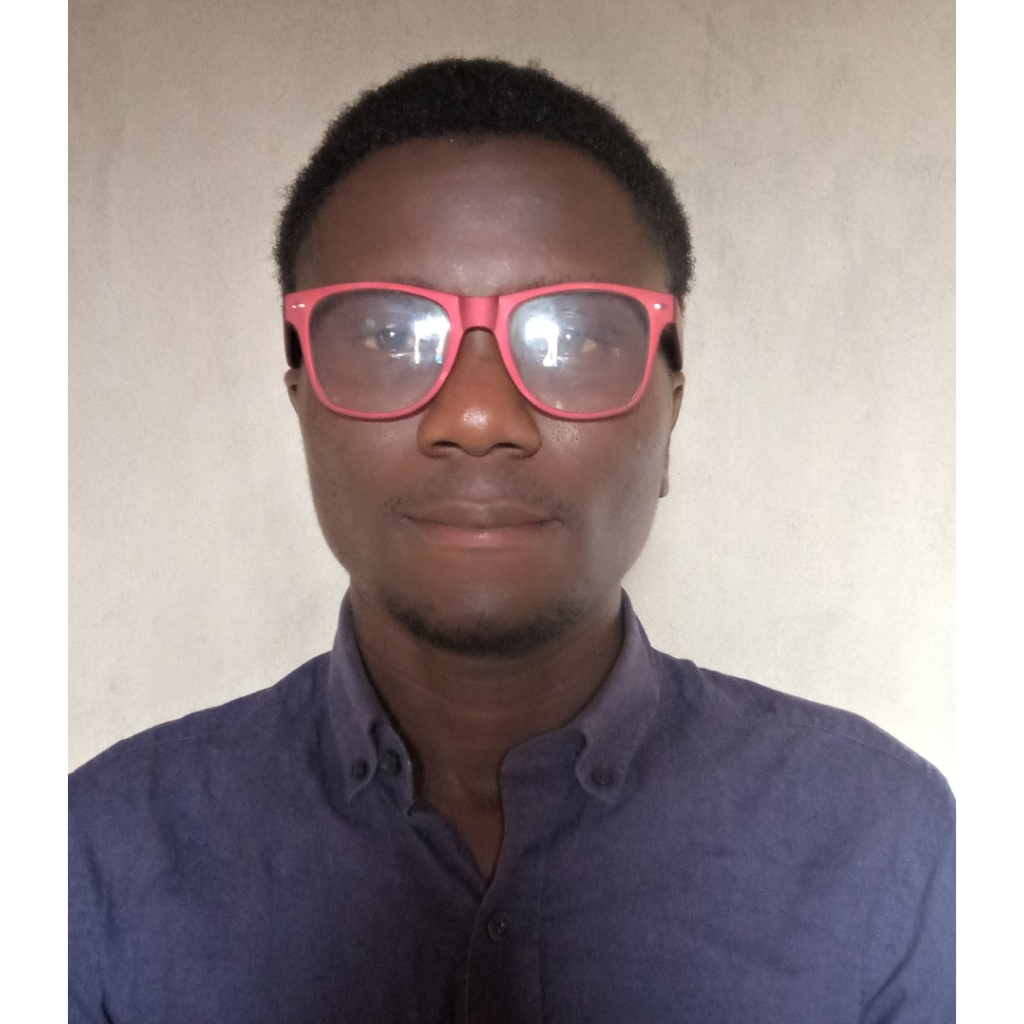 GIDEON TIMILEYIN AJAGBAWA
(Religion And African Culture - ADEKUNLE AJASIN UNIVERSITY AKUNGBA AKOKO)
Class 5
To the world, ISERH Undergraduate Studies is the number one initiative that I'd always recommend. They are ready to bring out the best in you. All facilitators are great and lovable. Never miss any available chance or chances. There are much to say. All in all, I would say thanks to all the facilitators that have created and devoted their time to enlighten us. May the good Lord bless and reward every one. Also to the general board of ISERH, thanks to you for imparting in men more knowledge. I promise to go out there and make a good ambassador of this great initiative. Proud to be one of your products.
---
OLATUNDE MODEBOLA OJO
(GEOLOGICAL ENGINEERING - FEDERAL POLYTECHNIC ADO EKITI)
Class 5
Take this course, participate, learn and be better. Thank you ISERH for this wonderful training. It's the most needed in this time of our life. I've been blessed immensely. Long Live ISERH
---
Clementina Onoshioagbe AJO
(Health Education - University Of Benin)
Class 5
A school for personal and societal productivity. A wonderful experience it was. I thank ISERH for giving me the opportunity to connect with fellow scholars from different countries all over Africa, sharing views, learning and getting sound education on ways to better ourselves, productively, to the betterment of the society at large.
---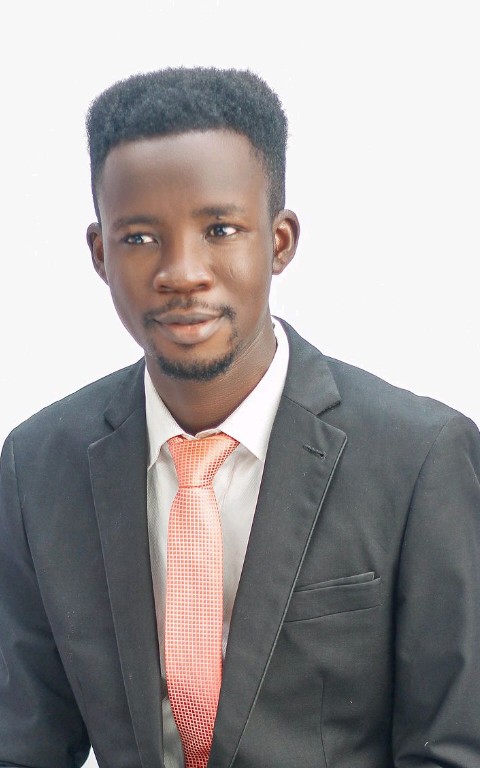 Folagbade Ajani OLATIDOYE
(Public Administration - The Polytechnic Ibadan)
Class 5
This course has proved to be a mind blowing and insightful one. At least, I'm a testimony to that. I achieved what I could not achieve in the four wall corner. This initiative is indeed needed mostly in Africa at a time like this. I'm proud to be part of this community. You can never regret joining the community. Thank you ISERH. I've actually gained what I couldn't gain in the four wall corner. God bless you
---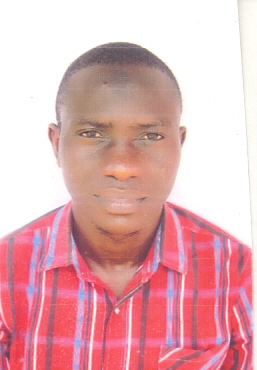 Nurudeen Muhammed ABUBAKAR
(Quantity Surveying - Ahmadu Bello University)
Class 5
I'm using this opportunity to invite all ambitious people whose growth in their career is of paramount desire to enrol for this tuition-free program. I will like to appreciate ISERH management for their vision in setting up a platform where people come together to acquire and share knowledge. My thanks will not be completed without appreciating our selfless facilitators for taking their time to prepare and present articulate presentions, and also answer questions in convincing ways. It's at this juncture I will also like to appreciate my amiable scholars who made the class interactive. A big thank you to all stakeholders that made the course a boom.
---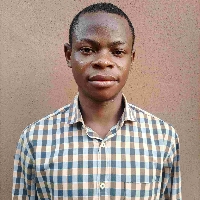 Mubarak Adesola ZAKARIYAU
(Biology - Federal University Of Technology Minna)
Class 5
I will like everybody to be part of this great platform, where you'll learn about education, leadership, socio-economic issues, relationship and entrepreneurship in the comfort of your room FREE OF CHARGE. I'm very glad to be part of this wonderful platform. It really helps a lot. I hope ISERH continues the good work by educating great minds in Africa. God bless ISERH, God bless Nigeria, God bless Africa.
---
Osasu Festus ERHABOR
(Human Resource Management - University Of Benin)
Class 5
ISERH Undergraduate Studies is one of the programs I recommend for our youth. ISERH is building leaders that will make the world a better place. The few months of the training had been so intriguing. ISERH, thanks for making the program accessible at no cost and also thanks for the effort in making sure Africa is a better place for Africans and beyond. God Bless ISERH
---
QUDUS OLASUNKANMI BELLO
(TECHNOLOGY EDUCATION - UNIVERSITY OF ILORIN)
Class 5
ISERH is a non-governmental organization and a frontier at building a nation by teaching undergraduates series of life coaching skills with zestful and unending passion. ISERH is constituted by well-learned tutors and ambassadors forming an association with sophisticated teaching materials, coupled with enthusiastic and optimistic teaching emotion. I found ISERH has one of the channels to expanding my horizons and be relevant while adding values to individuals in my community, school,and the world. The only way I can say thank you to you (ISERH) is to go out there to make a positive impact to the world. Thank you for taking me through a journey of guided learning. I know who I am and I can only affect my generation with what is inside of me, with what I have learnt, read and still learning. Thank you for adding values to my life. ISERH has given me an orientation to the right path, it has given me a direction, with this one should hope for success at inclination. Thank You.
---