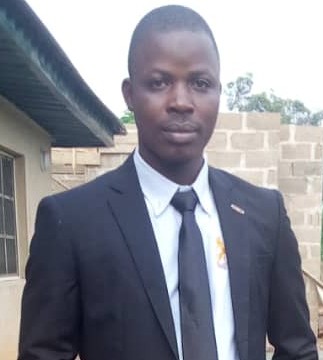 Luqman ALAWODE
Director Of Studies
Previous Class Facilitated:
Class 1, 2, 3, 4, 5, 6, 7, 8, 9
Facilitating Present Class:
Yes
Luqman Adewale ALAWODE holds Bachelor of Art in English, he is also a graduate of Federal Polytechnic, Ede Osun State Nigeria where he studied Office Technology and Management, during his school days, he was the Departmental Financial Secretary. Luqman became the President of Lafiagi Corpers Association (LACAS) between 2010/2011 during his service year. He is the current President of United OTM Elite Club (UOEC).

Luqman is a Poet, Short story writer, humanitarian, anthologist and fellow of World Institute for Peace, he is one of the over two hundred (200) global writers who authored a book titled Complexion Based Discrimination, a book that sought to eradicate discrimination against skin colour and ethnicity.
Luqman is the Initiator of a Global Anthology titled War Against Fake News a book that sought to eradicate the spread of fake news across the globe.

Luqman Adewale ALAWODE is the Director of Studies, Initiative for Sound Education, Relationship & Health (ISERH). He has tutored in the Classes 1, 2 and 3 of Iserh Undergraduate Studies.

Luqman ALAWODE's social media handle:
Facebook
Twitter
Linked