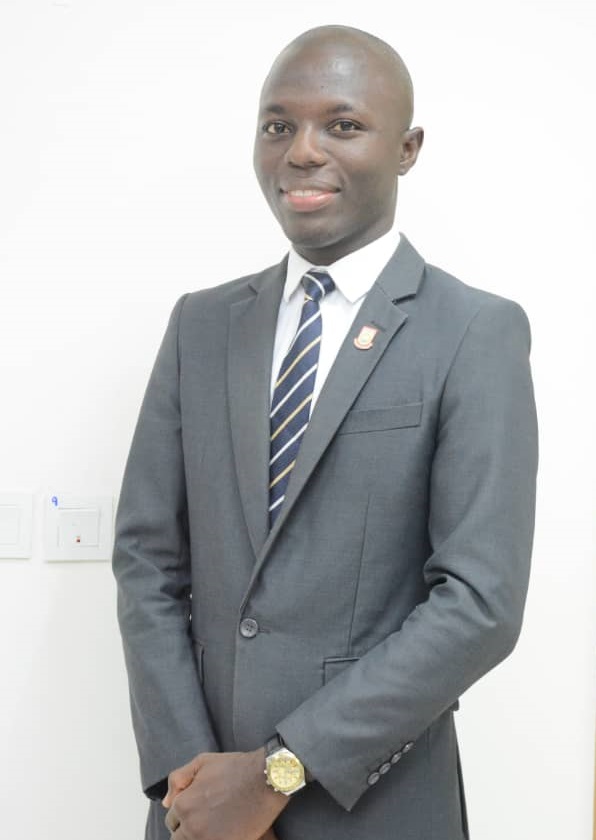 Musa OLATUNJI
Co-Founder/ED, MORE Global Foundation
Previous Class Facilitated:
Class 2, 3, 4, 5, 6, 7, 8, 9
Facilitating Present Class:
Yes
Musa is the Founder and Lead Consultant of BeMORE Global Consulting and the Co-Founder/Executive Director of MORE Global Foundation (Nigeria & Tanzania), Coach, Author, Speaker, Trainer, Business Strategist, Content Developer, Accountant, Nation Builder and Connector, an Award Winner who advocate for the implementation of the UN SDGs globally and Africa Agenda 2063. He hails from Abeokuta North in Ogun State but was born and bred in Lagos State, Nigeria.

He has over ten years volunteering experience in the nonprofit sector, and earned an Executive Mini-MBA on Strategic Leadership and Management from Accra Business School in Ghana, also an Accounting graduate from Moshood Abiola Polytechnic in Ogun State, Nigeria who belongs to the following professional bodies; Institute of Credit Administration of Nigeria, Nigeria Institute of Management (Chartered) and World Safety Organization.

He has gain professional experiences and build leadership capacity within Information Technology, Banking, Manufacturing, Logistics and Oil & Gas Industries he has worked with over the period of time in his professional pursuit.

Musa is the Ogun State Representative at the 10 weeks Legislative Internship Program from European Union/Policy Leagacy and Advocacy Centre serving at the National House of Assembly in Abuja, Former Honorable Chairman, Diaspora Matters and African Development Committee of Democracy Africa Youth Parliament 2nd Assembly, Vice President – African Continent under Global Socio-Economic Financial & Evolution Network, Fellow of African Young Leaders Fellowship Programme Ghana, Secretary General - 2019 International Advisory Board Member of World Young Leaders for Humanity Bangladesh, Lagos State Coordinator – 2019 Election Observer with Centre for Democracy and Development West Africa, South – South Zonal Coordinator International Human Rights Movement (UK) Nigeria Chapter, Global Youth Ambassador of Theirworld in London and World Literacy Foundation - UK, Global Goodwill Ambassador, Global Peace Chain, The International Development House - UK, YDG Global Ambassador, Planning Committee Member of Young African Leaders Initiative Lagos State Hub and member of International Youth Council, Amnesty International, SDG Academy, ONE Campaign, TeachSDGs, UN Youth Assembly, UN Youths and the SDGs, Young World Leaders Program, Human Right and Environmental Organization, International Youth Coalition for Education, Changemakers Today, Phenomenal African Women Foundation, Nigeria SDGs Youth Network, World Youth Council Nigeria among many others.

He has contributed and participated in reaching out to over 5,000 youths all over the world through several local and international NGOs he volunteer with by using his skills to solving global and local community issues which has always made him outstanding in any group he's working with because he keeps doing MORE that will always benefit humanity.

Through these experiences, he has developed strong project coordination and leadership skills. Musa enjoys focusing on the topics of leadership and child education, and has a strong passion for youth empowerment which has earned him several awards and recognitions globally from Africa, America, Asia, Europe etc. just to mention few; 2019 CEPASD AFRICA Humanitarian Award, 2019 MOGI Outstanding Leadership Award, 2019 TASUED - VP SUG Award, 2019 International Youth Award Winner, 2018 Outstanding Global Youth Ambassador of Theirworld - London, 2018 Yerima Balla International Award Youth Development Winner and 2018 Ogun Youth Award Education Nominee Finalist among many others.

His mission is to create a society where every child has access to quality education irrespective of their background and discovering youth's potentials through a developmental strategic approach that will deploy the greatness in them because they deserve MORE.

To him, he knows nothing and forever willing to unlearn, learn and relearn because he also wants to keep doing M.O.R.E. (MAKING himself OCCUPIED and RELEVANT in the ENVIRONMENT).


Musa OLATUNJI's social media handle:
Facebook
Twitter
Linked